The Shadow over Blackmore 0.2.3 [ Femdom / Futadom ]
A downloadable game for Windows, macOS, Linux, and Android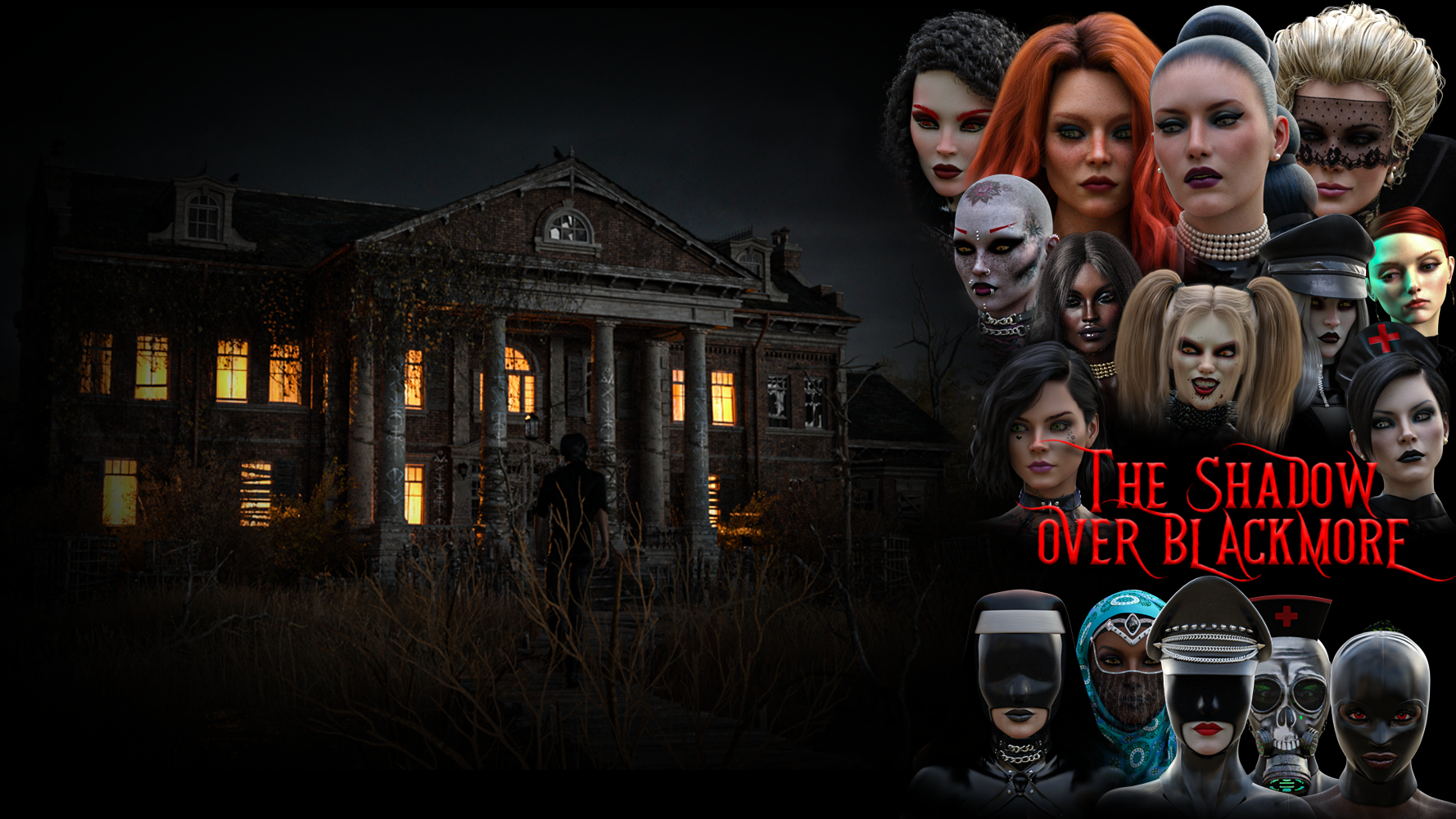 Update: 0.2.3b is released

"Hell is empty and all the devils are here!"

Without any memories how you got here, you wake up in a motel room in Blackmore, a mysterious town of mostly female citizens where strange things are going on. As a woman comes to pick you up, saying that you have been one of a few chosen people who are allowed to work in a place called 'the tower', things start to take its course and soon you find yourself in the middle of an ongoing conflict between the different fractions of Blackmore. You begin to have weird dreams and the women of the town show a particular interest in you.
Will you uncover the mysteries of Blackmore or will you lose yourself in this strange town?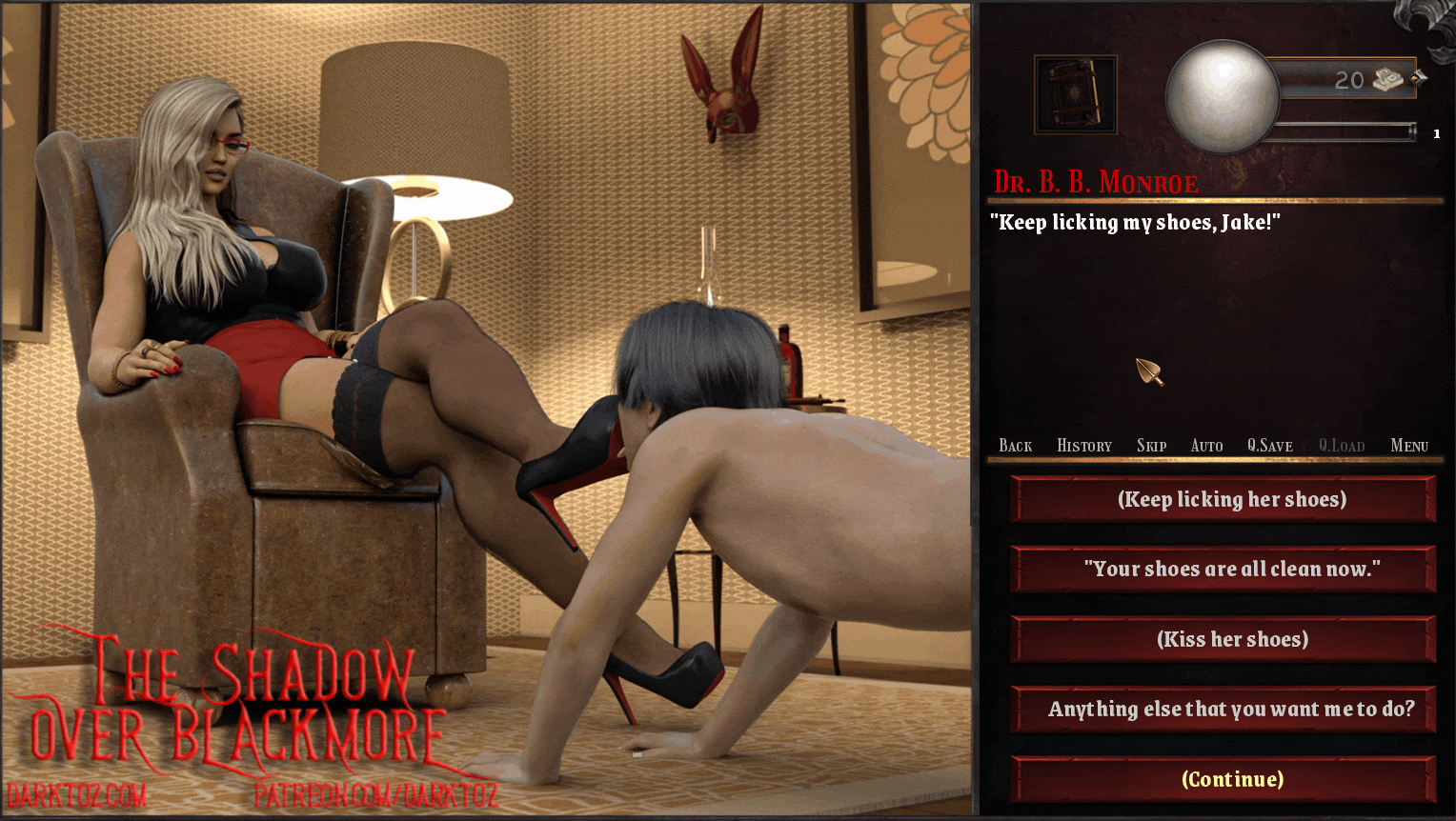 The Shadow over Blackmore is the newest game by Femdom & Futadom Game Developer Darktoz and features a wide variety of mostly optional fetishes, related to Female and Futanari Domination. While being a visual novel, the game also allows you to roam around and interact with the world. You are able to find items, develop your character and decide yourself who you want to meet and who you want to avoid in the game.

You can customize your experience by selecting what fetishes you want to see and what you want to avoid. Keep in mind that while most fetish content is optional, the main setting of the game is still Femdom related and features a wide variety of BDSM themes.

If you have no particular interest in that kind of content, this game might not be for you, and you should avoid it for the sake of everyone. If you are under 18 years of age and not in a healthy state of mind, do not play the game.

The Shadow over Blackmore is available on Windows, Linux, Mac and Android so far.

The mobile version is a bit experimental. The game is optimized for PC/desktop. That might lead to some difficulties, especially with bigger fingers ;).

The game also has a russian translation! If you want to play the game in russian language, select the preferred language in the menu! There is currently a bug where changing the language from the starting menu will mess up the audio.
To avoid the bug either restart the game or change the language after starting a new game (from the game menu instead of the starting screen).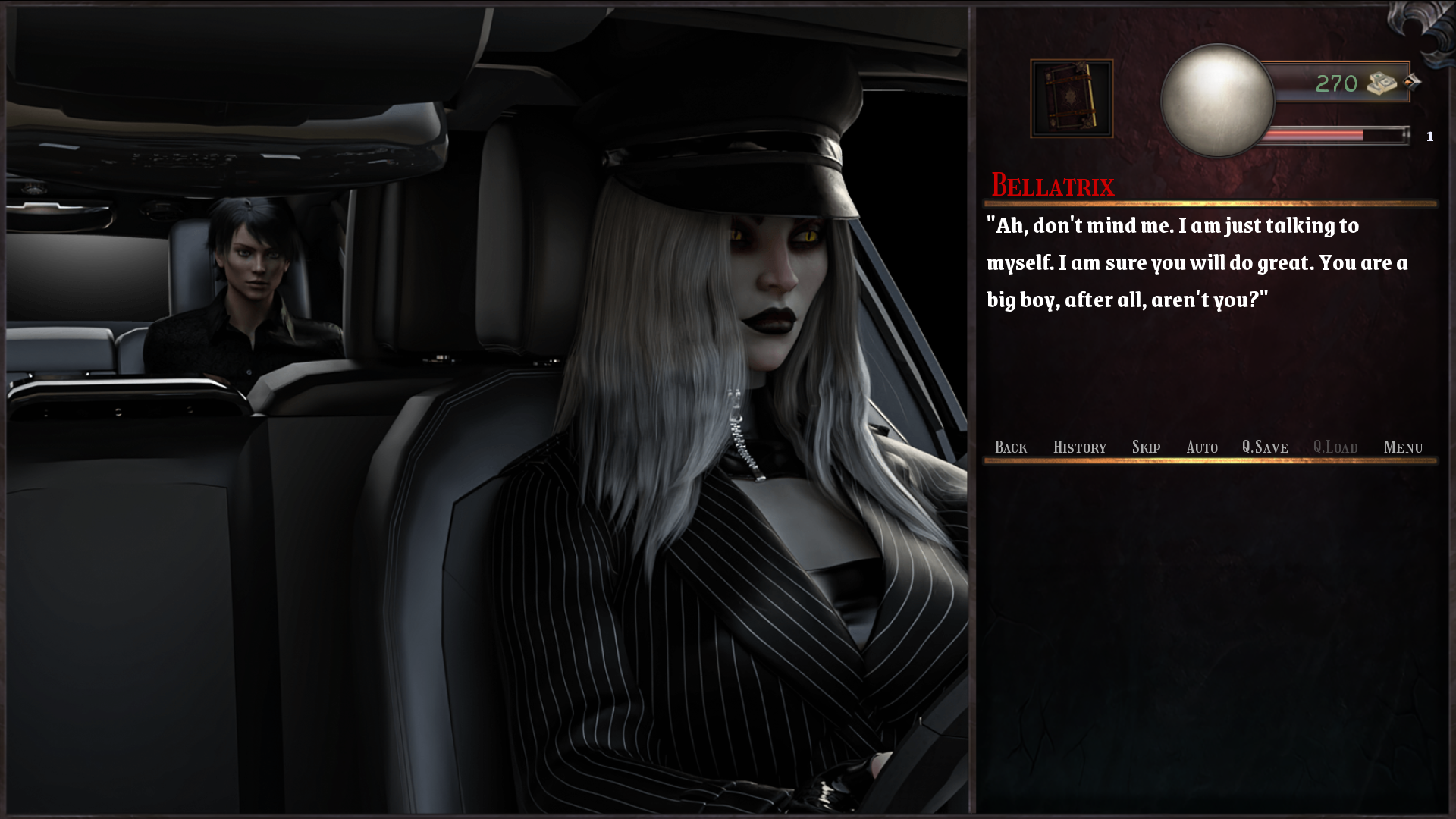 Update: The game is currently at version 0.2.3b - ending at day two and featuring a big hotel side quest! Your old saves are buggy and do not work properly anymore! That means you have to start fresh to see all the new content.

If you like this game and want to see the how the story progresses, if you want to be a part of the journey and give feedback and input or just make sure that there will be more content in the future, please consider supporting the game on

Download
Click download now to get access to the following files:
ShadowoverBlackmore-0.2.3b-mac.zip
742 MB
ShadowoverBlackmore-0.2.3b-pc.zip
756 MB
ShadowoverBlackmore-023b.apk
763 MB